SINGAPORE: Growth in the US economy returned to pre-pandemic levels in the second quarter of this year rising 6.6 per cent on an annualised basis.
While COVID-19 remains a threat, consumer spending and the reopening of businesses have sparked some optimism.
"The US economy is now larger than it was before the pandemic," said Mr Clarence Hoe, global markets director for Americas and Western Europe at Enterprise Singapore.
"The huge diverse consumer market with shift towards health, wellness, and sustainability presents new opportunities for our Singapore companies to pivot into," he said.
Last year, nearly 120 Singapore companies ventured for the first time onto US shores, with offerings in the food, furniture, fashion accessories and consumer electronics segments.
Related:
Singapore, US partnering in new areas, including cybersecurity and climate cooperation: PM Lee
CATERING TO A NICHE MARKET
Irvins, which is well known for its salted egg snacks, launched in the US in February 2020.
The brand, which is owned by Cocoba, traces its roots back to 2008 as a seafood restaurant in River Valley.
In 2014, Irvins started to sell salted egg snacks through pop-ups around Singapore. It is now present in 12 markets, most of them in the Asia-Pacific.
Salted egg products have a long history in the companys home market, but cannot be said to be a part of the mainstream American diet.
So Irvins salted egg fish skin snacks started off as a niche product in the US market.
The company said most of its distribution is through Asian grocery stores. The majority of its customers are also Asian-Americans.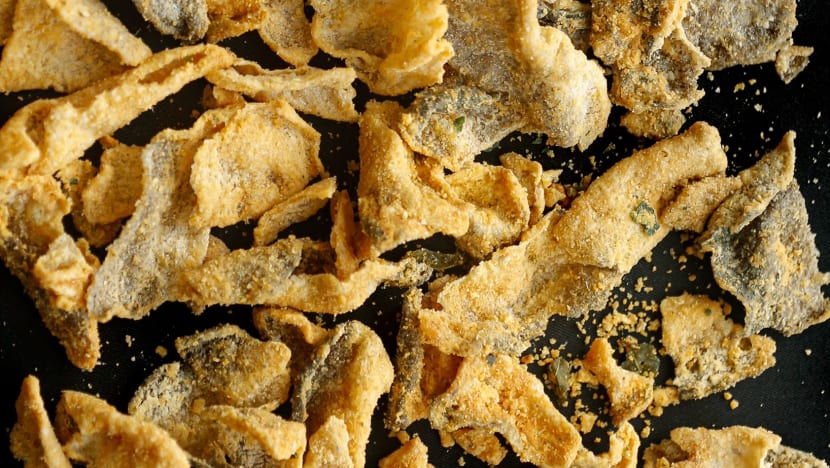 There was another challenge as well, that resulted in the company tweaking its recipe.
"The original fish skin was not allowed to be imported to USA," said Mr Irvin Gunawan, founder and CEO of Cocoba.
"We actually had to create a new product, which is the salmon skin, which is then allowed in the country," he said.
Cocobas distributors are mainly in Los Angeles, New York and some parts of Texas.
The firm currently relies on social media to build brand awareness and it has managed to turn an early challenge, into a bestseller.
People love the spicy snacks, we call it the hot boom series, and its actually very popular in the US. The bestsellers are our salmon skin followed by potato chips, said Mr Gunawan.