SINGAPORE: COVID-19 forced many of us to stop being creatures of habit.
Like most educators, we enjoyed in-person face-time with our students but had to jettison our resistance to moving courses online with the pandemic.
We simply had to become masters of our trade behind the camera, as much as we were in front of the classroom.
Today, we are the better for it in many ways but it doesnt negate how challenging this journey can be.
Charity organisations usually come to mind in thinking about organisations facing big challenges in embracing technology that might need extra help.
Many rely greatly on face-to-face interactions to achieve impact. The use of digital technology is not only expensive but impractical for them.
They support the aged, isolated and marginalised who lack the connectivity and digital literacy we tend to take for granted people who usually do not own a smartphone or know how to use one.
And yet because of COVID-19, charities are forced to turn towards technology to continue delivering services in ways that comply with safe management measures.
IT DOESNT HAVE TO BE HIGH-TECH OR HIGH-TOUCH ONLY
But what if we told you that for some forward-looking charities, change preceded COVID-19?
Seeing the need to go digital, Food from the Heart (FFTH) – a charity distributing food packs to the disadvantaged – issued each beneficiary a physical card bearing the beneficiarys unique QR code in 2019.
Related: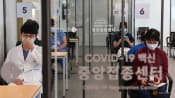 Commentary: COVID-19 has exposed our lack of digital inclusion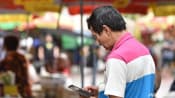 Commentary: Encourage seniors in digitalisation drive instead of forcing tech adoption on them
Their QR code is scanned each time they collect food rations from the community shop or when they receive food packs.
The introduction of a QR code has helped the charity better plan their inventory and develop insights into collection patterns and consumption rates, ensuring relevant food items are available for their beneficiaries at the right time. The fact that they only need a card and do not have to carry a phone is a huge boon to many elderly folks.
Before this, FFTH relied entirely on its volunteers for information about their beneficiaries needs.
Another charity that operates a 24-hour crisis intervention hotline uses artificial intelligence to triage their text messaging service.
Through a series of critical questions, a chatbot prioritises and guides callers throughthe service.
From the words and emojis callers use, the technology algorithmically directs certain callers to skilled volunteers. Those who express an intention to harm themselves in a text message are promptly directed to the volunteer who can assist them.
Every call is important but the chatbot function separates non-crisis situations from those warranting immediate attention. The text service aims to reduce time to escalate calls a precious resource for persons in distress.
Yet another example is Touch Senior Activity Centre which partnered with Artify Studio in 2020 during the pandemic to teach seniors how to paint through WhatsApp video-conferencing.
Employees at the senior activity centre instructed seniors toturnon the camera in their smartphones and connect to virtual art sessions conducted by volunteer artists from Artify Studio using WhatsApp.
Technology satisfied both the innate desire for interaction while the programme incentivised seniors to become more digitally savvy.
DIGITAL TRANSFORMATION DOESNT REQUIRE DEEP POCKETS
One myth is that digitalisation is expensive and will add unnecessary costs. The annual operating budget of FFTH is about S$2.5 million. As a charity, FFTH operates with 22 employees and does not have a chief technology officer on their payroll.
Digitalisation for FFTH began with determining the pain points and differentiating between needs and wants.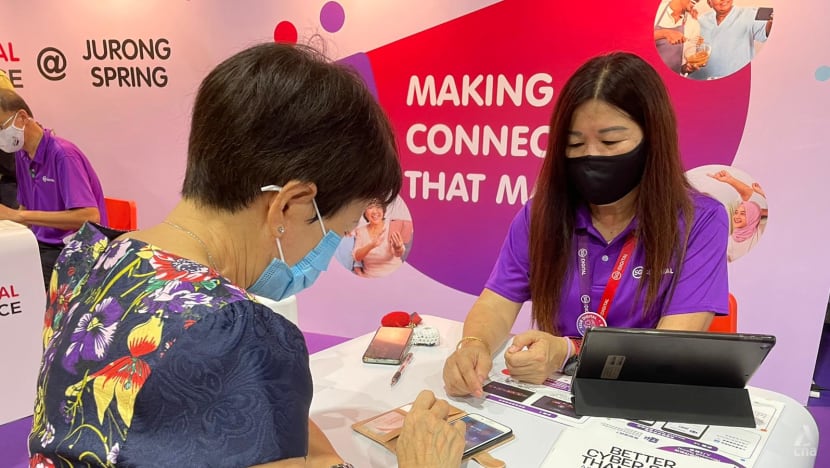 FFTH maintains an inventory of food items in their warehouse. Volunteers pack these into individual parcels before distributing them to almost 9,500 disadvantaged families islandwide.
Maintaining sufficient inventory for food packing can be a challenge when data for the supply and stock of each item are held in separate, unintegrated systems not updated in real-time.
FFTH could have adopted an enterprise resource-planning system to integrate and automate end-to-end processes from warehouse inventory, logistics distribution to fulfilment. But this would have required heavy capital investment in technology.
Instead, FFTH prioritised a simpler approach that focused on their beneficiaries and ensured change washassle-free for staff.
When volunteers scan a beneficiarys QR code each time someone collects food, the data is fed into the same backend system for warehouse and inventory management.
This way, FFTH maintains updated information about the supply and demand of each food item and has insights into dietary habits to inform food distribution planning.
However, for this solution to work, employees had to convince volunteers and partners to use and scan the card. Employees did that by showing volunteers and partners how the data captured will be used to allocate food packs.
Volunteers soon learnt the quantity of food packs that can be collected from FFTH may be impacted when they failed to capture this data. They got into action and deployed interns to visit partners to demonstrate how to use a mobile phone for QR-code scanning.
AGE IS NOT A STUMBLING BLOCK WHEN DIGITALISING
But then again did FFTH thrive because their employees were young and tech savvy? Not really. The staff at FFTH are anywhere in their 20s up to 68 years-old.
Related: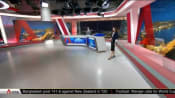 More seniors learning to lead digital lives as Singapore accelerates nationwide digitalisation plans | Video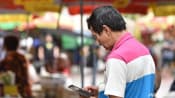 Commentary: COVID-19 has revealed a new disadvantaged group among us digital outcasts
But they did deploy younger workers in front-facing partnership engagement functions, while senior staff worked in warehouse and related functions.
Still, training staff working in the warehouse to monitor stock required them to learn how scanning works. In retail operations, this is common but FTTH is not a retailer but a food charity.
Perhaps mindsets are at the core of this. Ms Sim ensured she picked the right staff with the can-do attitude for this project and empowered the staff to own it.
The leaders who are championing the journey must be patient to explain and sayang people along the way and ease any anxiety, Ms Sim told us.
Volunteers used to account for food inventory at FFTHs warehouse with pen and paper. Today, all they need is the barcode scanner app on their mobile phones, just like a supermarket check-out counter.
COVID-19 has forced technology upon us. But the thoughtful application of technology even in high-touch sectors can enable equal access to those in need.
Source From: https://www.channelnewsasia.com